Main content starts here, tab to start navigating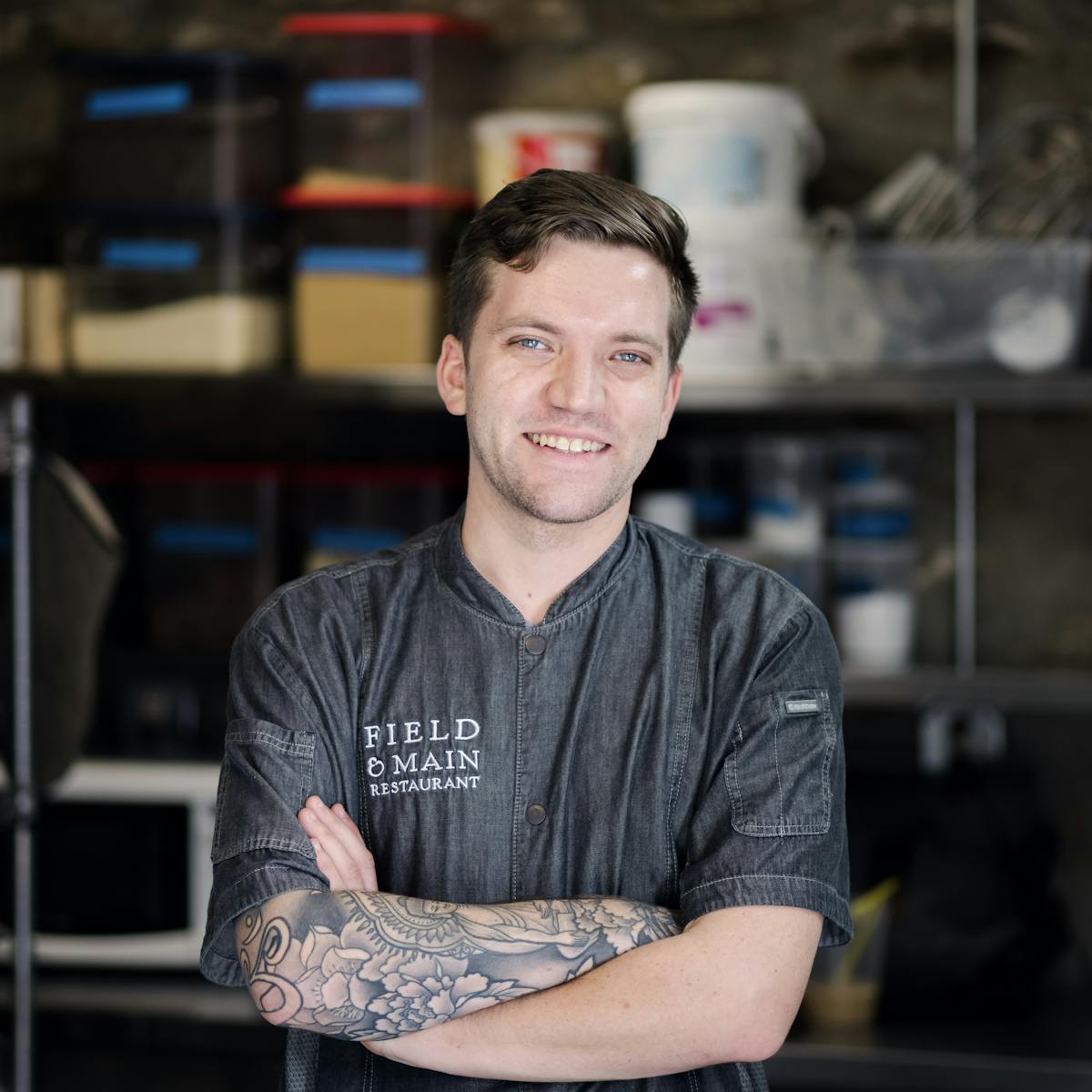 Alec Barber
Pastry Chef
Alec Barber draws on a wealth and breadth of experience in his role as Field & Main's pastry chef, which includes fine dining, high end production, hotels, boutique cake decorating, line cooking and leadership.
He was born and raised in Jacksonville, North Carolina until he was 14 years old when his family relocated to Fredericksburg for his father's military career. One of Alec's first food memories is of late-night runs to Checkers with his brother and father for a Big Beuford meal with bacon ranch fries. These special dinners meant that his father was home from a deployment and were often paired with a family game night.
Alec recognized at an early age how important a role food plays in bringing people together. This combined with his fascination for cooking and baking TV shows deepened his desire to pursue a culinary career.
After graduation from The Culinary Institute of America, Alec worked at Fiola and Fiola Mare in Washington, DC as a pastry cook. In his desire for more production experience in moved back to Fredericksburg where he became head baker and decorator for a catering company.
His most formative experience came from the years he spent working a pastry cook and eventually as a pastry sous chef at the MGM National Harbor in Oxon Hill, Maryland. From there, Alec became sous chef for Edibles Incredible in Sterling, Virginia where he focused on further developing his cake decorating skills.
Alec possesses the dual ability to be both creative and capable of producing his creations. The proverbial cherry on top is that his desserts are also delicious. At home now at Field & Main, what he enjoys most is working with a team made up of different backgrounds and diverse experiences with food and cuisines that culminate in an exciting exchange of ideas which result in an ever changing and always interesting menu.