Practicing Your Craft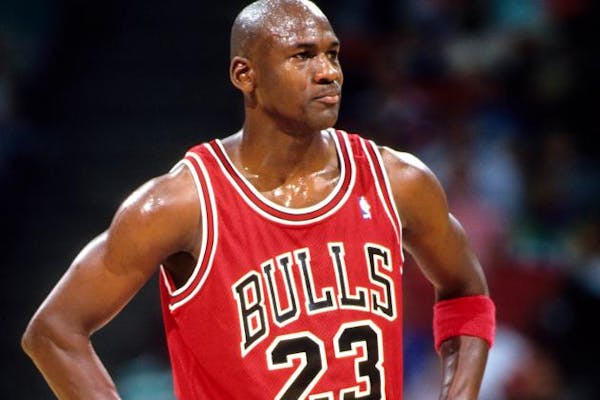 Lately, I have been pondering the concept of "practice"—as in the activity one undertakes on a daily basis. Lawyers and doctors do not work law or medicine, they practice. One practices yoga, martial arts or most any activity.
Inherent in the idea is a continuum. Once a certain level of proficiency is obtained, the practitioner begins.
I love the idea because there is no finish line. At no point is the work done or does an individual stop practicing their craft. This reality predicates the possibility for continued growth and improvement.
I am huge fan of Michael Jordan. As a 4'10" freshman, I wanted to be him and tried out for the basketball team. Like him, I was cut…but that is where the similarities end and another story begins.
I watched nearly every game. Early on, I loved how purely athletic he was and how his physical prowess let him dominate individual opponents on offense. He could seemingly score at will. As his career progressed, so did his craft. To his interstellar ability to dunk, he added more skills (the outside 3 pointer, the deadly turn-around jumper and debilitating defense).
More than skills though, he added a mental game. Jordan's game became more well-rounded, more complete and less reliant on just skills. His devotion to practice was legendary, believing that if he could practice every situation, then game time would be a rehashing of something he had already done.
He could have simply been one of the best athletic dunking machines the league had or would ever see. His talent was not enough, his practice made him more complete and stronger. He endeavored to contemplate and then master each element of his craft.
As a super fan, I dressed head to toe in memorabilia. My most prized possession at age 12 was a pair of black Air Jordan IVs. I later learned that MJ approached his footwear with the same level of devotion as he did his game. He worked intimately with the team at Nike to create shoes that would facilitate his play. He did not merely go to work. He practiced his craft and sought to master every detail.
Even now, I find myself still wanting to "be like Mike", recognizing that a middle-aged 5'10' guy has no future in the NBA. His example, though, is a model of how one's life's work can and should be a practice.
At Field & Main, we are talking about this approach and how it pertains to hospitality—our craft. What and how many details can we attend to? How can we develop our team to better achieve our purpose? How can we inspire a fan base? All the answers to these questions lie in the details, in the daily practice.
What do you do to be excellent in your craft? When you are next at F&M, share what you are practicing, I would like to know.