Main content starts here, tab to start navigating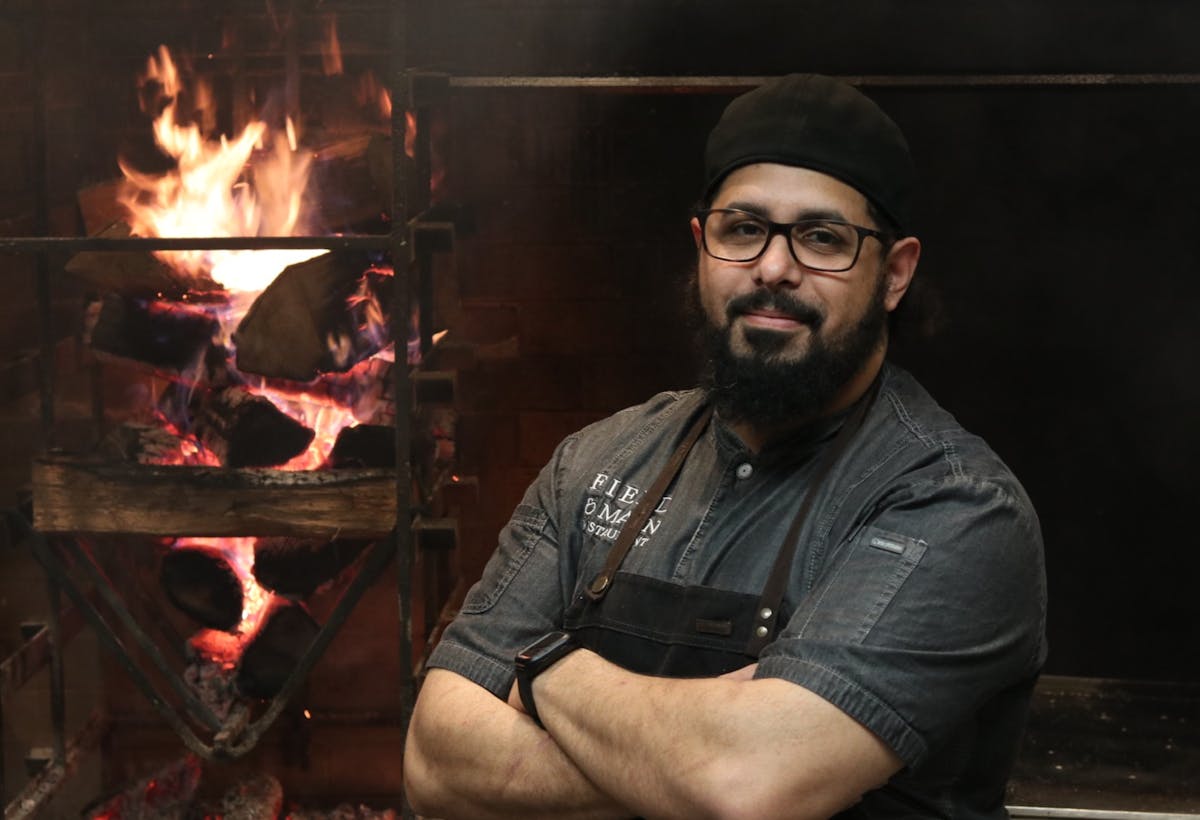 Joffre Reyes
Chef de Cuisine
Hailing from Cidra, Puerto Rico, Joffre grew up in the heart of the country fifty kilometers from San Juan with his two siblings and five step siblings.
He remembers his grandmother fondly, often at her heels in the kitchen. After watching her process and prepare a chicken for asopao, he knew his path would be a culinary one.
Joffre grew up working at a wide variety of delis and restaurants, moving to Florida where he began his formal training in the kitchens of Disney World and Hollywood Studios. He and his wife and children eventually made their way to Virginia where he assumed the executive chef role at Joe's Steakhouse in Front Royal, Virginia for 7 years.
Shortly after Field & Main opened, Joffre joined the team and dedicated himself to learning each station. Not only has he developed special relationships with his team, he has also spent his time here discovering new techniques, refining presentation, developing flavors, and composing delicious dishes.
Joffre is a thoughtful, well-intentioned leader that organically rose to the position of chef de cuisine, spurred on by his team. Each day he helps Field & Main more fully realize its mission by strengthening the relationships we have with the many farmers and artisans whose products he transforms into the dishes our guests return for time after time.
Not prone to verbosity, Joffre has the special gift of saying just the right thing in as few words as possible. Speaking about what he enjoys most about F&M, Joffre said, "I love the diversity of food, the creative freedom and most especially the culture we have here." Who could put it better?